This looks like such a cute place!  I haven't been there yet, but I am putting this on my list of things to check out this summer.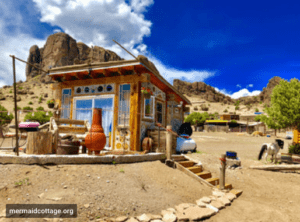 The Mermaid Cottage is a romantic tiny house rental nestled in the picturesque La Garita Wilderness Area in Southern Colorado.
Located near Del Norte which is about four hours from Denver; ​where the nearest international airport is located.
Private & Peaceful! Beautiful & Romantic Rocky Mountain Get-a-Way!
For more information, visit http://www.mermaidcottage.org/
And if you get there before I do, please drop me a line and tell me all about your adventure!