Summer may not be completely here, according to the calendar, but it sure feels like it in New Mexico.  Today at 1:30pm it's 101 degrees!  We need rain so badly!  Time for everyone to start doing some rain dancing!
This season, I am volunteering my time at the Santa Fe Farmer's Market.  My job is to interview farmers and vendors.  These farmers and vendors are a hard working bunch, especially on Saturday's.  Some of the booths are in the sun with not much shade.  And after interviewing a couple of the farmers, these guys are patient too!  Customers are the same no matter where you live.  Some are fun to talk to and others…, are well, let's say a little more challenging.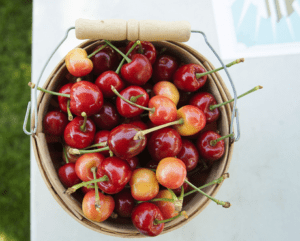 Here is a link to find Farmer's Markets in Utah.  This list may not be all-inclusive, but you can at least get started and enjoy the fresh bounty that comes from the land of the arches.
Colorful Colorado has 20 Front Range markets that help you keep it fresh all summer.
And last but not least is Arizona.  However, in Tucson and Phoenix, they have closed for the summer. To be ready for the fall action check out, 10 Must, Visit Farmer's Markets in Metro Phoenix.
Oh, and one more thing, if you have ever wondered what to do with all your waste from fruits and veggies, check out my article, Backyard Composting Made Easy.
Guess that's it for now.  Thanks for visiting and I hope you have been inspired to get some fresh fruits and veggies into your life.