Taos, New Mexico has been named one of the four finalists for the Sunset Travel Awards in the categories of Best Adventure Town and Best Arts Town! Plus there is plenty more to do.  Plan your vacation now at Taos.org. Here are just a couple of events happening this weekend.

March 21 & 28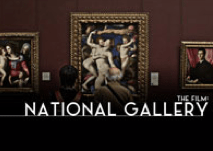 Film: "National Gallery"
The Harwood Museum of Art is proud to present the film "National Gallery." The film takes the audience behind the scenes of a London institution, on a journey to the heart of a museum inhabited by masterpieces of Western art from the Middle Ages to the 19th century. National Gallery is the portrait of a place, its way of working and relations with the world, its staff and public, and its paintings. In a perpetual and dizzying game of mirrors, film watches painting watches film. The film starts at 1pm and ends at 4:30pm. There will be a 20-minute intermission, and tea will be served. Tickets are $10 for general admission and $8 for Museum Alliance members. For more information, visit harwoodmuseum.org.
Location: Arthur Bell Auditorium, Harwood Museum of Art, 238 Ledoux St.
March 21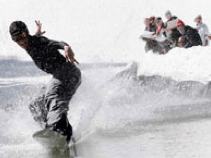 11th Annual Pond Skimming Contest at Sipapu
Skiers and boarders test their balance and bravery, and try to stay dry, as they race down the mountain and attempt to "skim" across our skimming pond. Prizes awarded to the best finishers. Laughter and wet clothes are guaranteed. The contest starts at 1pm and ends at 3pm. Reps from Sierra Nevada Brewing will also be there pouring beers, offering specials and giving away brewery swag from 4pm to 6pm. For more information, visit sipapunm.com.
Location: Lake Sipapu at Sipapu Ski and Summer Resort